Are you curious about who I am, and what background I have? Well, then you have come to the right page! In this article, you can get some insight into who I am, and what I spend my time doing.
About me
Technical enthusiast - and driven
Ever since I was a child, I have always had an enormous interest and fascination with almost every type of creative discipline. My parents were very encouraging and allowed me to pick everything I owned apart in an attempt to "repair" them. As I grew older, I got my own i386 desktop computer from an uncle running windows 95. This computer was my gateway into a youth filled with an obsession with computers. A 128kb ISDN modem enabled me to connect to the mid 90's internet where every (expensive) minute was spent exploring the internet together with friends.
Much to my parents' delight, my technical interest was also outside the computer. I loved to make things out of wood and metal, making simple tools and modifying electronic gizmos and later car components.
Volunteering
How I try to help the world become a better place

Kidsa Koder: Kodeklubben Molde
As a kid, I wanted to learn to program. Unfortunately, I had no one to guide me in a good direction, the internet was not the hub for learning as it is today, and I lacked the proper English skills needed to learn on my own through books. Because of this, I decided in early 2020 that I wanted to help give children the opportunity I dreamt of having by joining the local coding club as a teacher.
In November 2021 took over the leadership role in the code club "Kodeklubben: Kidsa koder Molde". If you want to contribute, please feel free to reach out!
Education
The road to Rome, and beyond?
Despite having a strong passion for IT and electronics I did not choose an education within those disciplines. My choice of high-school education was mechanical vocations. More specifically automation mechanics, the art of building industrial robots. Due to a lot of funny and strange coincidences, I ended up as a refrigeration engineer apprentice. After the apprenticeship was over I moved to Trondheim and completed a 2-year vocational college education in refrigeration system design. Once that education was over I went back to the refrigeration industry working as a project manager, and engineer. Shortly after I started working as a department manager and CEO.
In 2018, while I moving from one job to another, I had to complete a paid non-compete clause. This clause gave me the opportunity to finally take a deep dive into Linux, programming Arduino, Android, and Web applications. In addition, I spent a whole lot of time learning about electronics and radios by building FPV drones and having a blast. When I was not completely geeking out I did spend a lot of time learning more about sociology and psychology. This was a fantastic year of personal growth and development.
After a little under one year as CEO of the new company, I quit my job to follow my dream of becoming a programmer and working in IT. Finally, after about 13 years in the refrigeration industry, I had the courage to pursue my lifelong dream of becoming an IT professional.
I found a company that was crazy enough to hire me, and since then I have been having a blast playing with computers all day long, programming web applications, running cloud servers, and digesting as much as I possibly can.
Parallel to working full-time as a full-stack web developer and sysadmin I have since August 2020 followed the Network- and Information Security program at Noroff Vocational Collage, as a part-time student. Thanks to fantastic colleagues, and a great boss I have had the opportunity to use what I learn during my studies on the job. I think this helps me retain and get a lot deeper understanding of the topics covered during the studies.
Certifications
Formal IT certifications
As a part of my Network- and Information Security studies I try to get deeper knowledge in all of the classes by reading books that cover certifications that follow a similar path. The reason why I like to follow certification paths is that I think that certification represents a standardized and more quantifiable amount of knowledge gained that school programs sometimes lack.
Below is a list of Certifications I have achieved during my studies.
Cisco
Cisco's well-known and respected networking certifications provide certificates that validate hands-on skills and theoretical know-how.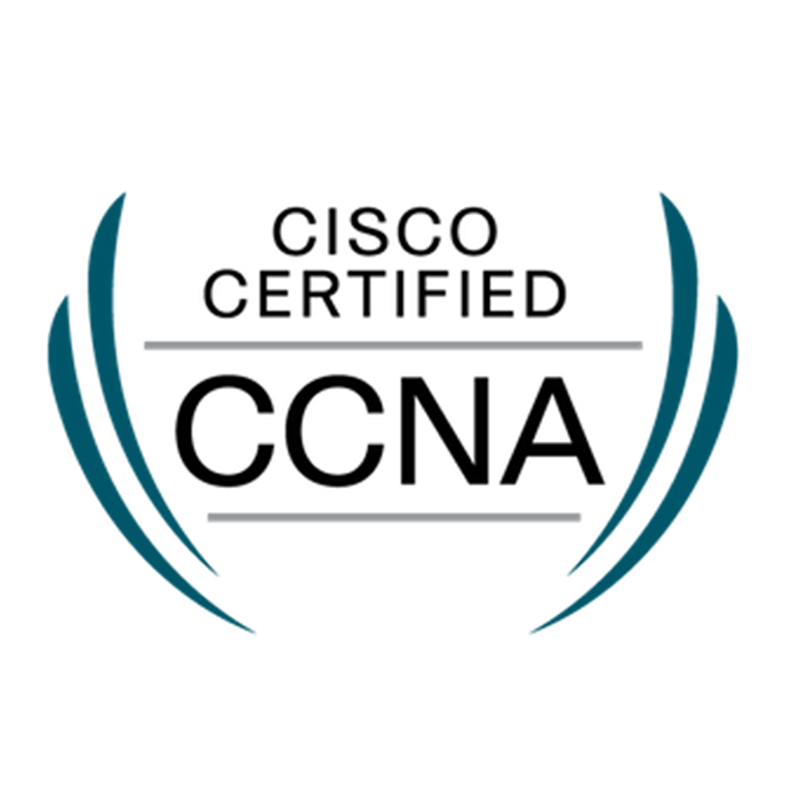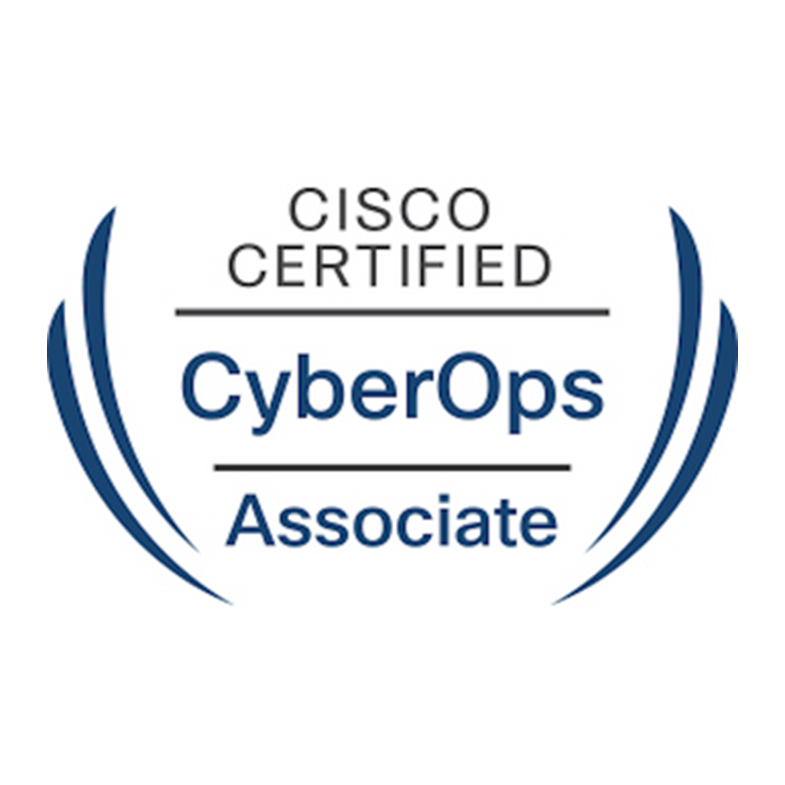 OpenEDG Python Institute
Python Institute provides certificates that validate insight and experience with the Python programming language.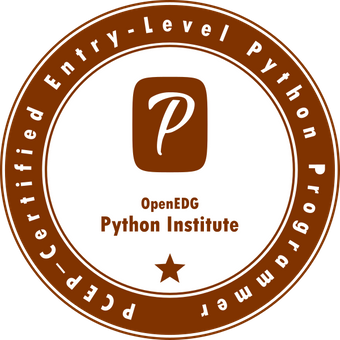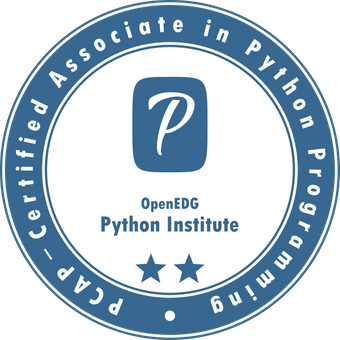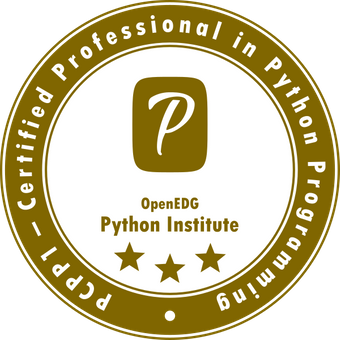 Microsoft
Microsoft provides certifications to validate insights and experience with their Cloud computing platform Azure.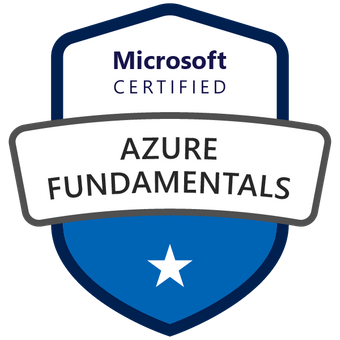 Cyber Security experience
Capture The Flag and daily work
CTFs provide a fun way to learn about Cyber Security, System Administration, and IT in general. They provide a safe and harmless way of testing and gaining experience with tools, techniques, and procedures. I focus my time on TryHackMe because it has proved to be more beginner-friendly and educational than other platforms. In many ways, TryHackMe's gamified learning feels like a real-world role-playing game where I level up my own life.
At work, I try my best to implement what I learn during my Noroff studies and on TryHackMe. If I learn about new concepts that I think would benefit my workplace, I take the initiative and challenge colleagues and management in ways to implement what I have learned.
Coding challanges
Gamified problemsolving to learn and hone programming skills
HackerRank is an excellent place to upskill in programming. The platform provides free coding challenges that help me hone my programming skills in a fun learning environment.


Python
Rank: 102 713
Score: 625
Databases
Rank: 12 417
Score: 94
SQL
Rank: 242 138
Score: 570
The great thing about HackerRank is that each challenge enables you to get your hands dirty with small problems that force you to learn new concepts and methodology. In addition, you really have to think about error handling and time complexity since a lot of the challenges will fail if your solution uses too much time during execution, or is unable to handle invalid input.
Courses
Web-based courses to gain insight and knowledge
My hunger for knowledge is strong. Very little makes me happier than learning about new stuff in programming, system administration, system design, and Cyber Security. Below is a list of the three latest courses I have taken.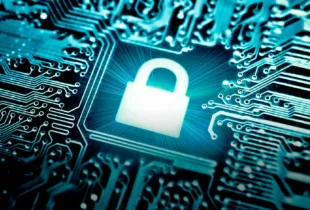 Databases
- FJ Botha, Philip Blunt - 155t, 0m
A short introduction to basic database design and SQL queries using MySQL.
"This course could at least have been twice as large, and still felt too short."
The course was estimated to take 160 hours of study time and had no required reading outside the material provided by Noroff.
The course provided a high-level overview of database design concepts such as data normalization and relationships. It did cover "everything" regarding relational databases, but I think the material was too shallow and the explanations felt too rushed.

I had to look outside the provided material by Noroff to truly get a feel for the theory and practice of SQL queries and database design theory. This course could at least have been twice as large, and still felt too short.
My biggest disappointment was with the lack of a proper introduction to SQL injection attacks and mitigations. The course had some material on the topic, but only enough to get our feet wet.
During the class, I spent time doing HackerRank SQL and database challenges. These challenges in combination with a fantastic Udemy course taught me a lot about the topics Noroff failed to teach me. I also went above and beyond trilling database design and SQL queries on my own.
I'm very happy with the learning outcome of participating in this class, but unfortunately, I don't think the knowledge can be attributed to the learning material provided by Noroff.
The exam was probably the best at this point during my Noroff studies. I felt it really tested my understanding of database design and SQL queries.
- 22. October 2023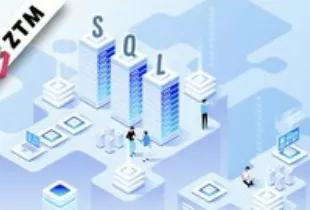 Complete SQL and Databases Bootcamp: Zero to Mastery
- Andrei Neagoie and Mo Binni - 25t, 30m
A very thorough course on SQL and database design using PosgreSQL as a tool.
"This course really helped me connect all the dots, and really understand the theory of SQL and DB design."
This course gave me a great deep dive into advanced SQL queries and Relational Database design. The first part of the course focused on select queries that really helped me understand the SQL syntax. The second part of the course focused entirely on the theory and practice of designing functional and business-oriented databases intended to solve problems for businesses.
This course really helped me connect all the dots, and really understand the theory of SQL and DB design. The instructors spoon-fed me the material in a way that made it impossible not to understand it.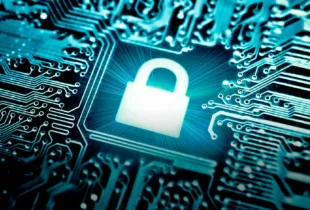 Programming
- FJ Botha, Bertram Haskins, Philip Blunt - 496t, 0m
An introduction course to programming with Python. It took us from complete beginners to building fully functional tools that run in the terminal.
"This period in my studies was a blast, and really helped me grow as both a programmer and an IT professional in general."
This very good course offered a very gentle and nice introduction to programming for students without any previous experience. The course was well-structured and is by far the best course offered by Noroff I have participated in. It's obvious that the teachers did their best to provide explanations for every part of the course material. Noroff even had two teachers provide the same lectures but with different teaching styles. To top it up, every task in the course had a complete video walkthrough that demonstrated and explained how to solve each task.
For advanced students, Noroff provided an entire module with an advanced deep dive into how Python can be used to craft custom IP packets using the "scapy" package, and as a tool to perform network management on the SNMT protocol.
I personally used this course as the backbone for a very deep dive into the fine details of Python by pursuing the certifications provided by the Python institute (PCEP, PCAP, PCPP1), working on HackerRank challenges, reading books on algorithms and data structures, and taking Udemy courses that made me understand at a much deeper level the details of programming and computer science in general.
This period in my studies was a blast, and really helped me grow as a programmer.

- 27. August 2023
List of all courses I have reviewed
Books
Interresting books I have read and reviewed
During my studies, I jump from reading the school material, watching video courses, and reading books about the topics. I love video lectures, but I usually gain a deeper understanding of the topics by reading about them in a book. Below is a list of the last books I have read and reviewed.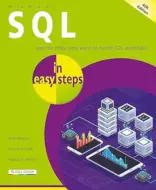 SQL in easy steps (4th edition)
Mike McGrath - 192 sider
An introduction to the fundamentals of relational databases and SQL queries using MySQL
"The only problem I have with the book is that I did not read it earlier."
I have come to love the "In Easy Steps" book series. This was another great example of how to properly write a great introduction book to relational databases and SQL.
The author describes every topic in a clear and concise way by using clear and easy-to-understand language and using examples that made sense to me.
The only problem I have with the book is that I did not read it earlier.
20. October 2023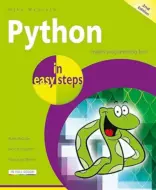 Python in easy steps
Mike McGrath - 192 sider
A short, sweet and colorful introduction book to the Python3 programming language.
"I really loved how easy the book was to read, and how it explained everything in a way that was easy to digest..."
This was a fantastic book, that similarly to books in the "for dummies" series, helps the reader to quickly get up to speed.
I really loved how easy the book was to read, and how it explained everything in a way that was easy to digest without using unnecessary jargon and without any assumptions about previous knowledge. The examples were on point and told a lot without using a lot of words.
This is perhaps the best introductory programming book I have ever read!
26. August 2023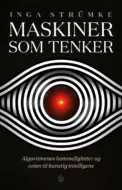 Maskiner som tenker
Inga Strümke - 309 sider
A fantastic (Norwegian) book that provides the reader with a good history lesson, and clears any confusion that in many ways are assumed knowledge and insight in the field of AI (Artificial Intelligence) and ML (Machine Learning).
"This book did a fantastic job of connecting the dots and filling in the gaps I had from my own research the last year."
Since the launch of ChatGPT, Dall-E, and Midjourney I have been truly fascinated with AI and ML. This book did a fantastic job of connecting the dots and filling in the gaps I had from my own research the last year.
After attending a short seminar where the author of this book, Inga Strümke talked, I just had to read the book ASAP.
The book was an easy and fun read on the topic on everyone's mind: What exactly is AI/ML, and what can it do for me? The author does a great job of demystifying precisely these questions and does so in a down-to-earth and easy-to-understand way that does not require a master's degree in computer science or statistics to understand. This is a true achievement.
I especially enjoyed the last chapters of the book which cover the ethical, moral, and philosophical aspects of AI.
27. July 2023
List of all books I have reviewed